The Moore-Whittington Lumber Company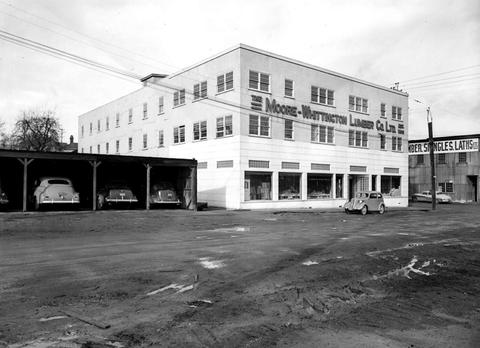 Established by William Moore of Victoria in 1893. Although offices
were originally established on Yates Street, by 1912, the Company had
moved to Bridge Street where a planing mill, office, and warehouse 
were established on the corner with Hillside Avenue. In 1963, BC
 Forest Products purchased the company.
Established by William Moore of Victoria in 1893.
Although offices were originally established on
Yates Street, by 1912, the Company had moved
to Bridge Street where a planing mill, office, and
warehouse were established on the corner with
Hillside Avenue. In 1963, BC Forest Products
purchased the company.